We believe a microchip is more than just a series of numbers. It's about saving a life.
C. White, President & CEO, Save This Life, Inc.
TEXT Recovery Process Below
Save This Life has developed a patented system of utilizing TEXT message for pet recovery. If someone finds your lost pet, they can conveniently text the microchip number to our designated number (855-777-2447) displayed on the pet's tag. Our system swiftly and discreetly contacts you via text and email, ensuring privacy and convenience. You will receive direct notifications and a GPS map that accurately pinpoints the location of the person who found your beloved companion.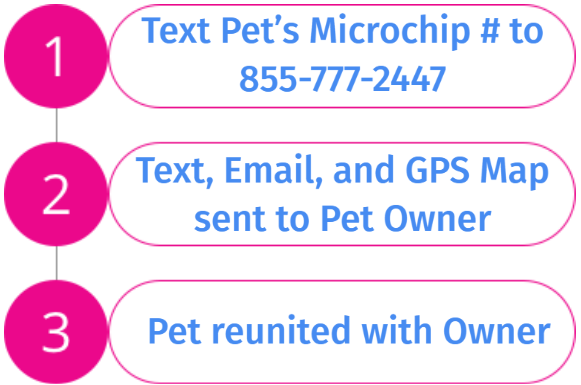 Step One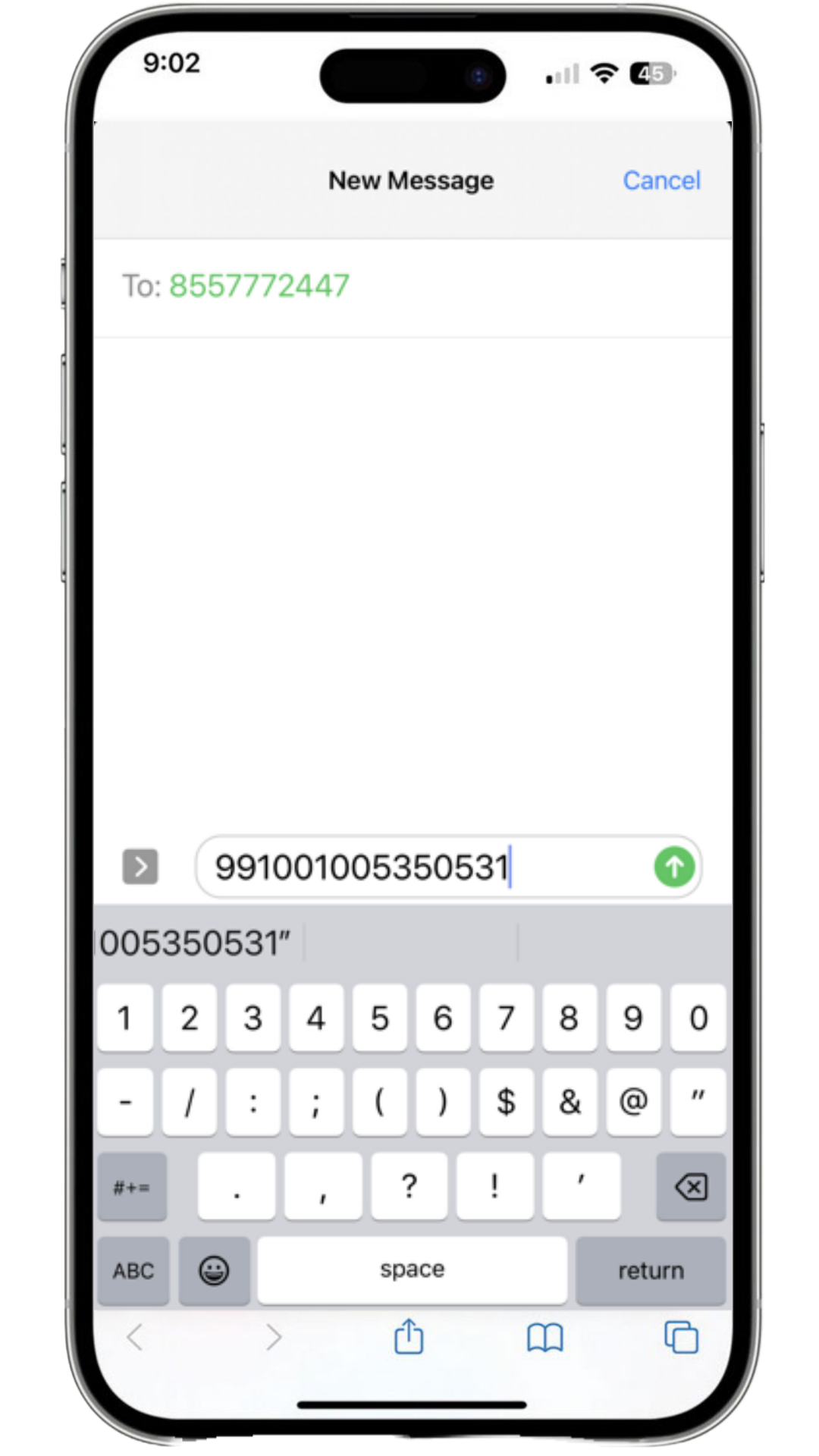 Step Two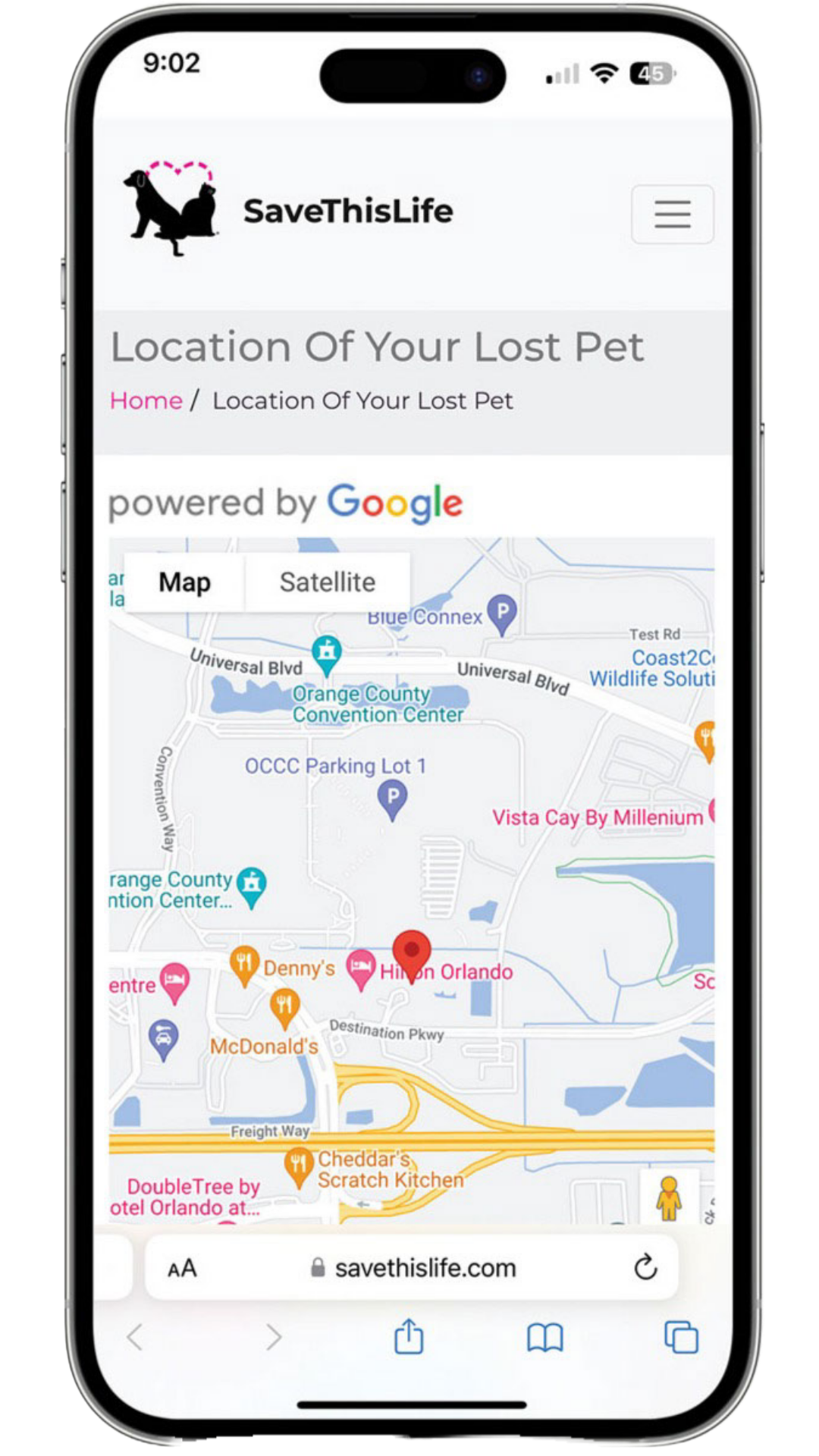 Step Three